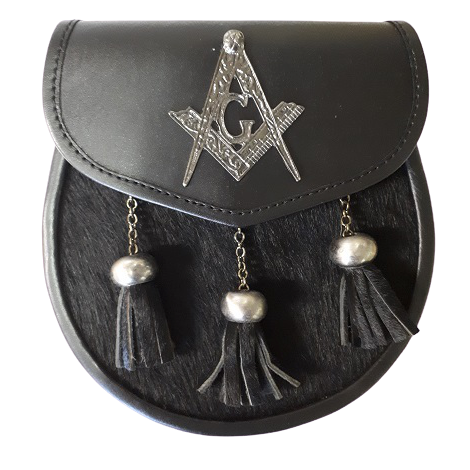 No traditional tartan kilt is complete without a sporran!
Our sporrans are bigger than you might think. They are large enough to hold those essential items like your wallet, phone & keys. You might even find room for a small hip flask!

There are 2 types of sporran:

Dressed - Designed with formal events in mind.
Semi Dressed - Often called a day sporran, these are for more casual events but you can wear these to formal events without feeling 'under-dressed'.
Our Great Kilts are not eligible for returns or exchanges. For everything else, the following applies:

REFUNDS: Your satisfaction is our highest priority. If you do not love your new purchase, you may return the item(s) for a full refund within 30 days of the item being delivered. Refunds or exchanges will not be processed until the original item(s) have been received back.

EXCHANGES: If you need to exchange your item because you ordered the incorrect size, we require a payment of $20 to cover the shipping cost we will be charged to send the replacement item to you. You will also be responsible for the cost of shipping the original item back to us. We make it VERY clear how to measure properly for a kilt and what NOT to do. PLEASE follow our measuring guide so you don't have to pay these very unnecessary expenses.

Please contact us and tell us that you would like to return the items and we'll take it form there. As returns are so rare for us, we deal with any returns case by case and take it from there. Our policy is not set in stone. The customer will be responsible for the cost of returning the item(s) unless we are at fault.