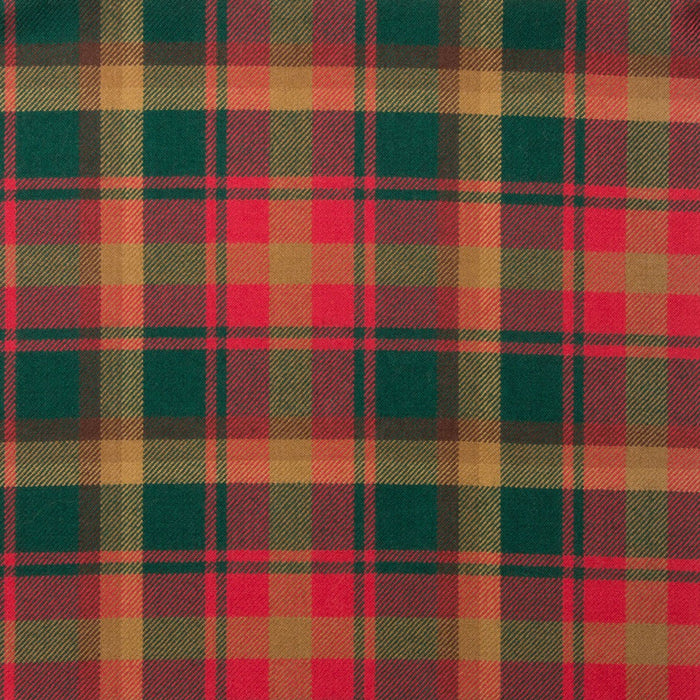 Waist 42-44" Drop length 25"
Look incredible and feel awesome in our Deluxe range of kilts. This kilt is of such a high quality that it can be worn to formal events and will give the impression that it costs much more than it actually does. It is also perfect if you want go for a more relaxed look with a t-shirt or sweater.


We truly believe you will not find a better kilt anywhere for the price. Don't take our word for it though. You can read our customer reviews HERE.


We are so confident that you will love your purchase that we offer a money back guarantee. If you don't love your kilt for any reason simply return it for a refund in full. Simple.


This is an approximate 8 yard kilt (depending on waist size) made from a high quality 16oz wool blend material. (approximately 75% wool / 25% acrylic).
This kilt looks and feels amazing. It hangs great and has that swish you look for in a kilt.
 
This kilt has an inner cotton liner protecting quality and ensuring comfort.

3 leather adjustable belts allowing for 2" adjustment.

Has 2 belt loops at the rear.

Please see our 'how to measure' page to ensure you order the correct waist size and drop length. This is a very important step when ordering your kilt.  Please DO NOT order your kilt based on your pant size or you will almost certainly order a size that is too small.

This kilt is pleated to the sett.

Pleats are stitched down from waist to hip for a tailored fit.

Machine washable. Please see our care guidelines for more information.

Our Great Kilts are not eligible for returns or exchanges. For everything else, the following applies:

REFUNDS: Your satisfaction is our highest priority. If you do not love your new purchase, you may return the item(s) for a full refund within 30 days of the item being delivered. Refunds or exchanges will not be processed until the original item(s) have been received back.

EXCHANGES: If you need to exchange your item because you ordered the incorrect size, we require a payment of $20 to cover the shipping cost we will be charged to send the replacement item to you. You will also be responsible for the cost of shipping the original item back to us. We make it VERY clear how to measure properly for a kilt and what NOT to do. PLEASE follow our measuring guide so you don't have to pay these very unnecessary expenses.

Please contact us and tell us that you would like to return the items and we'll take it form there. As returns are so rare for us, we deal with any returns case by case and take it from there. Our policy is not set in stone. The customer will be responsible for the cost of returning the item(s) unless we are at fault.